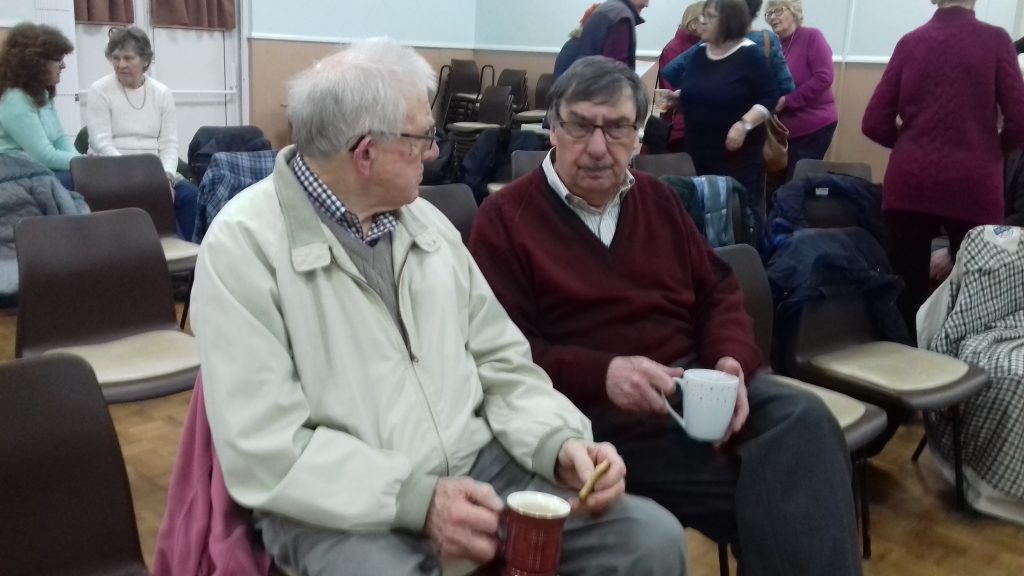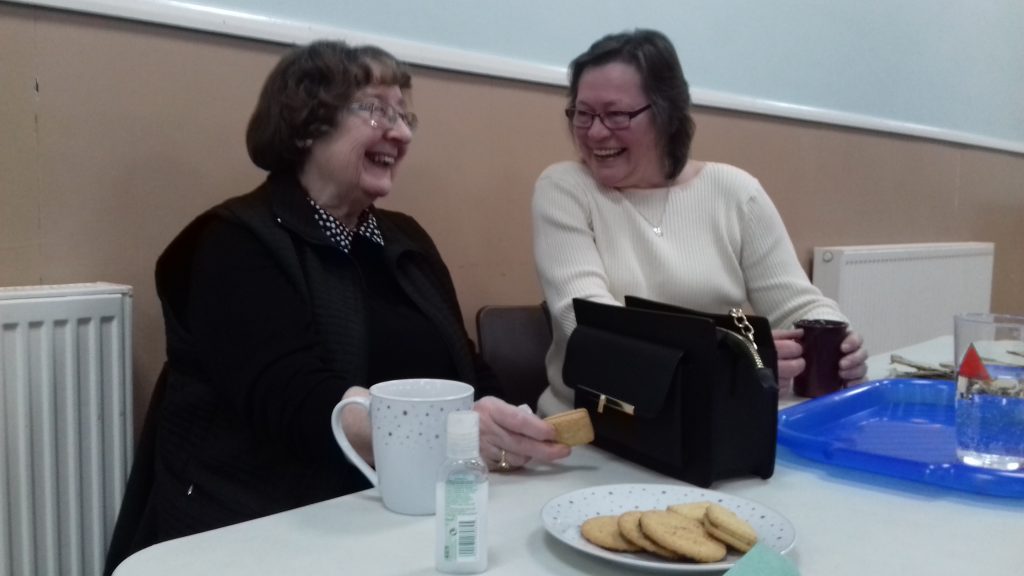 Our March meeting was a bit different from normal when our speaker Ken Marshall brought samples of wines that he had made from produce in his new garden, sometimes with added hedgerow blackberries, dried fruit & the odd banana! He thought that his wine-making hobby was finished when he & his wife Barbara moved house a few years ago,but he came to see it as an opportunity which has clearly worked out well, judging by everybody's enjoyment of the evening.
Ken guided us through how the experts taste wine (drinking it all was not compulsory & spittoons were provided!) and there were four different ones to sample – white, rose, red & a fortifiedsherry/dessert-type. We were encouraged to identify the source fruit and other ingredients, and it was apparent that his previous career as a science teacher had enabled him to become an expert winemaker. Recipes and advice were available!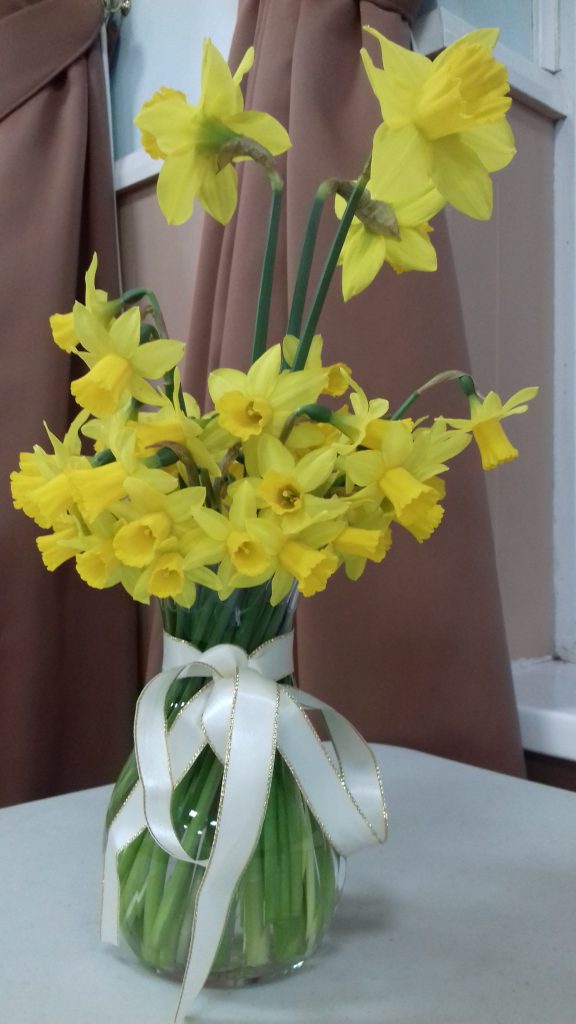 The winner of our monthly competition was Ros with her lovely vase of daffodils. All the spaces on our coach trip to Chomondeley Castle are now taken but things are changing rapidly and as the health & safety of our members and guests is very important to us, we will stay vigilant and follow government advice concerning Coronavirus. If our April meeting cannot go ahead we will post a notice on this blog, ditto the coach trip. Hoping everybody stays well! N.B. STOP PRESS – The SAGG Spring Show & AGM at Walton on Saturday 21st March is cancelled.