We started our 2019 programme with a fascinating talk from Ruth Williams who was until recently a judge in the Lichfield Diocese Churchyard Awards scheme. We learnt about the wide variety of plants including wildflower meadows, ancient trees & fungi as well as the insects and animals that flourish in these sheltered environments. We also laughed at some of the more unexpected activities that have been held in them over the years such as gambling & ale festivals!
Ruth showed us photographs taken in churchyards all around the country, as well as our local area, to illustrate her presentation and explained the role of the charity Caring for God's Acre which works nationally to help protect the biodiversity & heritage of these havens and keep them accessible & connected to their local communities, with some including libraries, tea rooms & village shops alongside their parish activities https://www.caringforgodsacre.org.uk/ .
The winner of our monthly competition was Pam Collins with her Begonia Rex (the only entry as it happens but an excellent specimen!) and we announced our first coach trip of the year to Hazles Cross Farm Nursery to see Mike Byford's National Collection of Hellebores in March, with a good take-up of seats.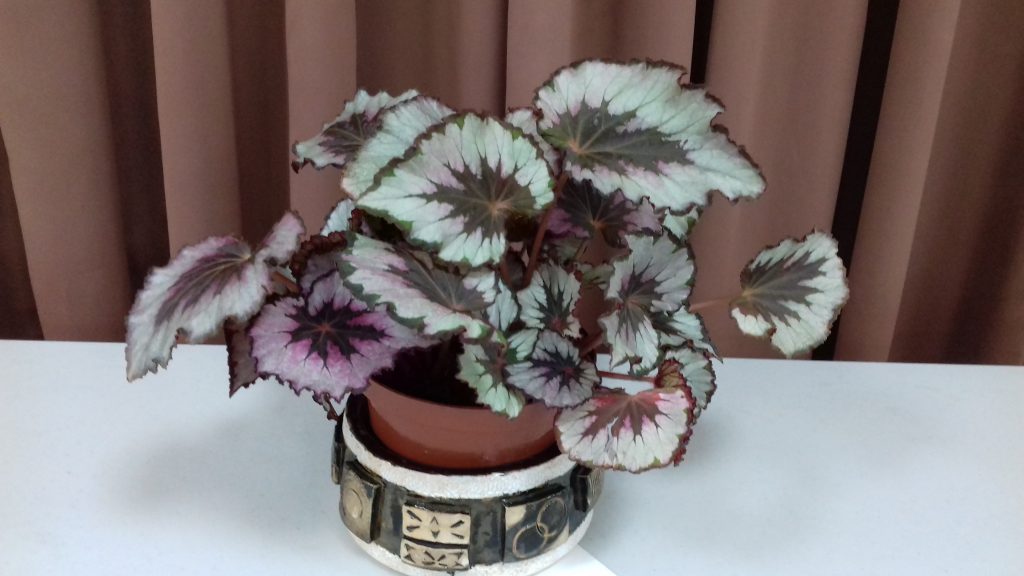 Members chatting to Ruth (in red) after her talk