Hot on the heels of our hellebore trip came our regular monthly meeting when a packed village hall welcomed Phil Smith Head Gardener at Wollerton to talk us through a year in the garden. He had some "before & after" photographs dating back to its creation in 1983 & explained how it has evolved since. He also had many beautiful shots of individual plants & groups emphasising the colour combinations, with a very useful plant list handout to save everybody scribbling notes. Photographs taken out of season & at times of day when the garden is closed such as the very early morning were particularly interesting.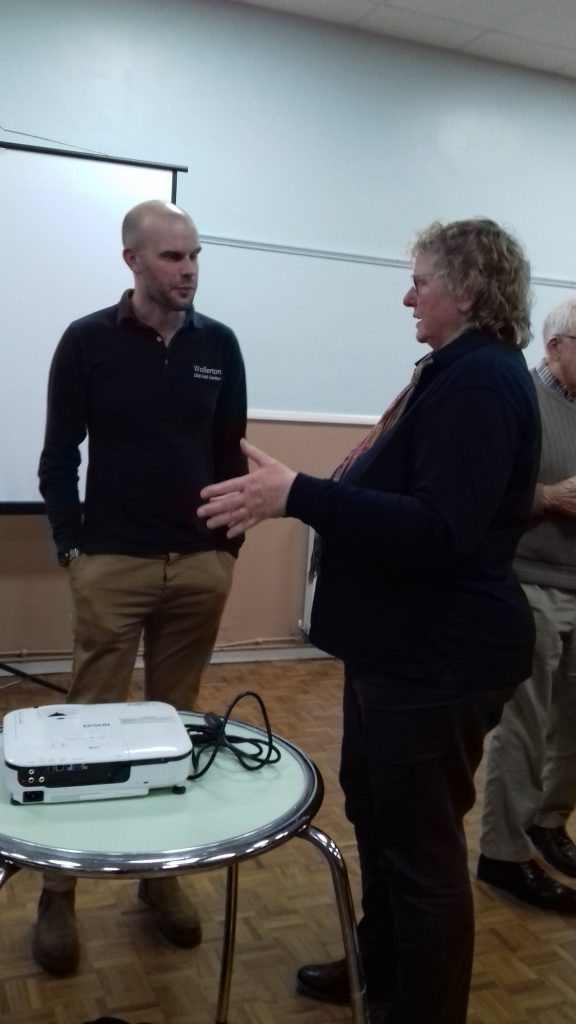 We've had 2 previous visits to Wollerton in 2016 & 2017, first in spring then in summer, and a 3rd one in autumn now sounds very tempting, especially as the hot garden would be at its best. We learnt about all the hard behind-the-scenes work that keeps the garden looking at its best, done by surprisingly few (but dedicated & skilled) staff & volunteers
We also discovered that Lesley Jenkins (joint owner with her husband John) does most of the cooking in the super tea room, starting at crazy o'clock in the mornings! After his talk Phil drew our raffle & judged a well-supported monthly competition which was won by Maureen Brearley, 2nd Anne Wallbank, 3rd Ros Hallifax.