…not least of these being that we can resume our monthly meetings on Tuesday 10th August!! We have emailed our members and further information with the list of speakers is on our programme page . Initially we will be running without our usual refreshments, raffle and competition based on feedback we have received and we will review this as we go forward. We are just so pleased that we can all meet up again! Zoom meetings will continue to be available for any members who are unable to attend the face-to-face meetings (and for those who just wish to take advantage of the extra talks!)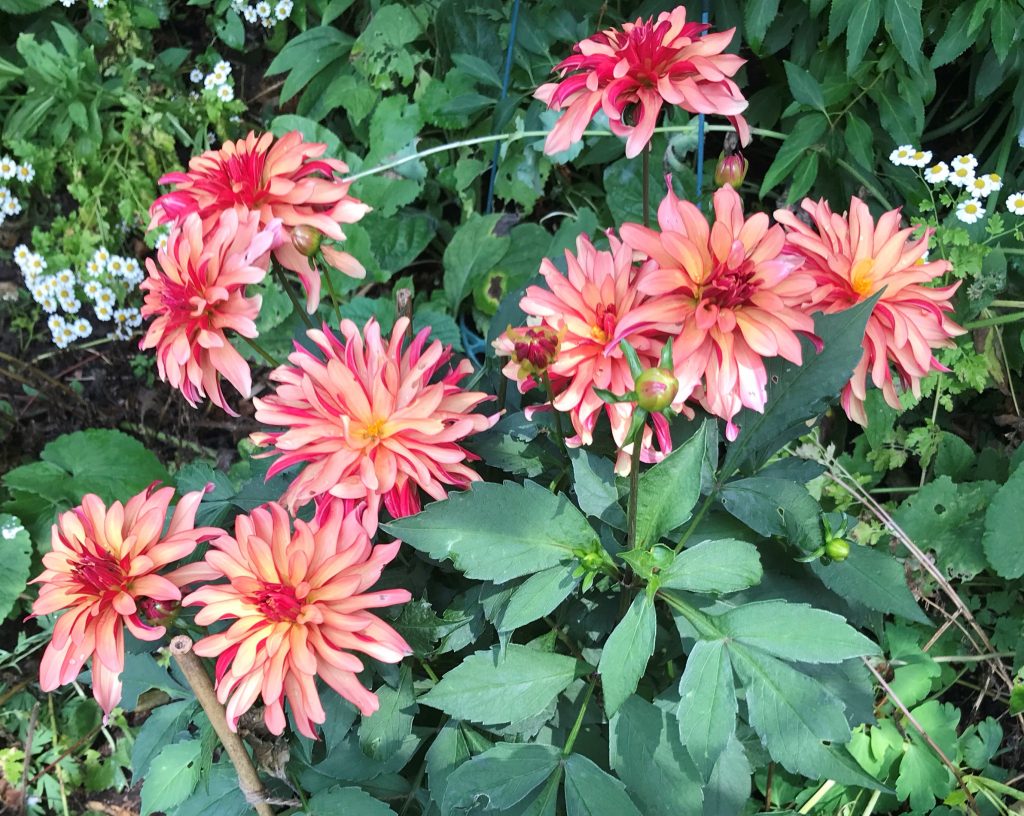 Can anybody remember which year we gave out dahlia 'Art Deco' tubers for our annual members' competition?! Amazingly it was 2016 and much credit to Judy who has carefully lifted and replanted hers so that it's still flourishing happily in her garden 5 years later – well done Judy! 
The weather has continued to be 'all or nothing' in terms of rainfall, with thunderstorms a regular feature. Some plants have put on massive amounts of growth and others have suffered, but there is always something in our gardens, allotments or window boxes that puts a smile on our faces.