After an unseasonably warm February we set off on our first coach trip of the year on Wednesday 6th March in pouring rain! Our destination was the Staffordshire Moorlands home of Mike Byford, our speaker from last September, to see his National Collection of Hellebores at Hazles Cross Farm Nursery. Our coach driver negotiated narrow lanes & stray peacocks (!) to deposit us safely then we split into two groups to view the amazing collection, enjoy warming hot drinks & cakes then during a brief gap in the relentless rain look at the views across the countryside.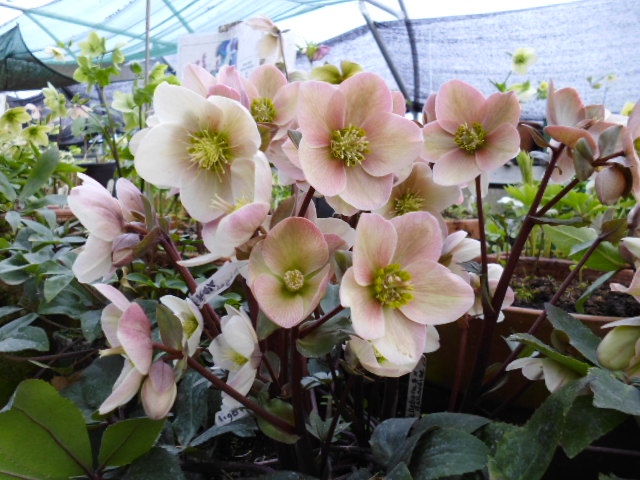 As was clear from his previous talk, Mike is passionate about growing, selecting & breeding hellebores, & he is internationally renowned for his skill. The collection is mainly housed in a large polytunnel so luckily we didn't get wet, & the plants are on staging which makes viewing the flowers easy. The species are in one area and hybrids in another with posters describing the biology of hellebores, their habitats, geology, climate, forms and distribution. The photo below is of Mike explaining the set-up to one group in between tours with his tea & cake on the hoof!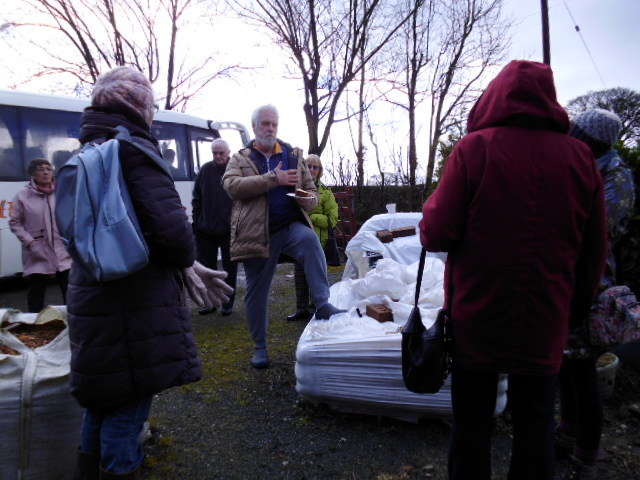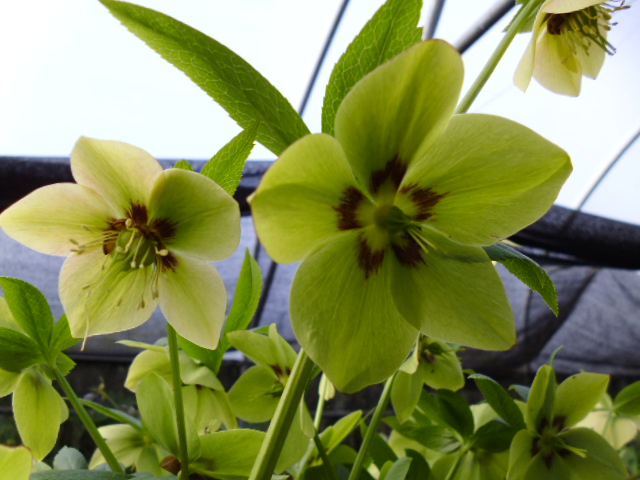 There was such a wide range of colours and forms, and there should shortly be more photos on our gallery page (gremlins willing). Some crosses are still in the early stages of breeding so not officially named yet. After we'd all looked round & had refreshments there was an opportunity to buy a variety of plants including Mike's favourite semi-doubles, before we set off home after a very enjoyable – and different – afternoon. Many thanks to Mike & Tricia for their warm welcome.