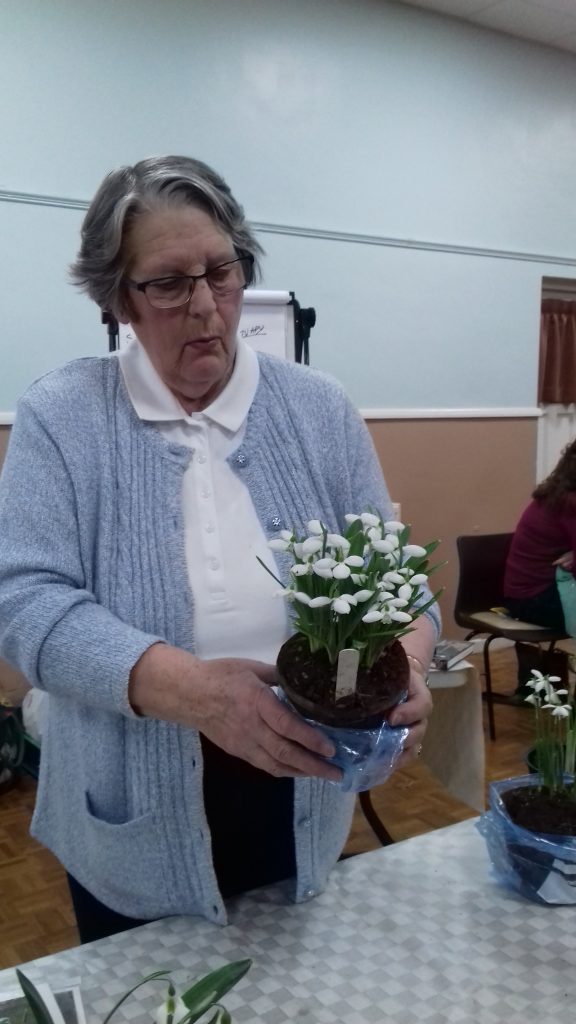 We had a very enjoyable evening on 11th February when our doughty speaker Helen Harrison from Stone fortunately persevered in finding us after somebody had turned round a signpost in the lanes, sending her in the wrong direction! She explained how her passion had transferred from dahlias & chrysanthemums originally to snowdrops, and that their accompanying "friends" tonight were an onion, a shallot & an amaryllis (artificial but looked real!) – all part of the same plant family. She had brought many delightful snowdrop specimens with her in pots & vases, which she passed round the hall as she chatted to us. This enabled us all to see closely the different flower types & markings, and to experience the wonderful honeyed perfume of many – although interestingly there was great variation within our audience as to who could smell which ones! She explained the particular botanical aspects of snowdrops in an easily understandable way and gave advice on how to grow them, where best to buy if not propagating our own, plus good gardens to visit for the best displays.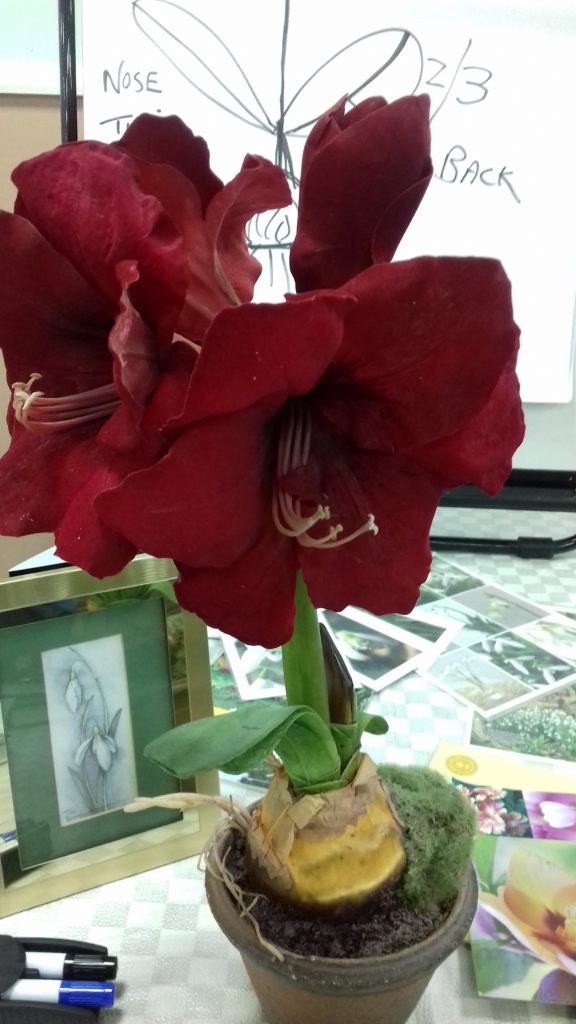 After giving her talk and answering questions, Helen drew the raffle then judged our monthly competition – this time snowdrops! There were plenty of entries and she was impressed with the quality & selection, choosing Rosalie as her winner with Ros 2nd and Val 3rd.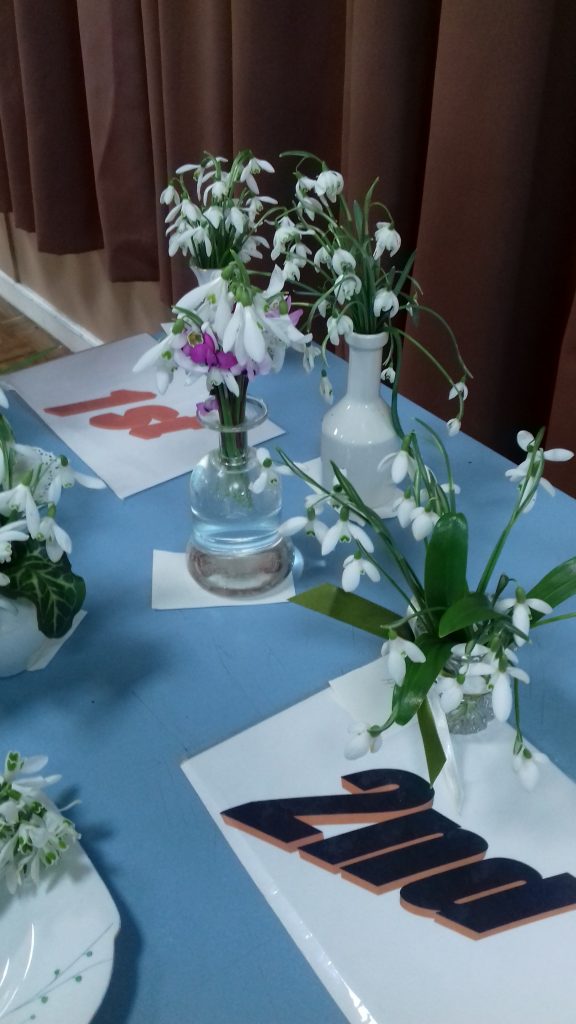 We also announced our first coach trip of the year on Sunday 26th April (see events page for details) to Cholmondeley Castle Gardens including entrance to their spring Plant Hunters' Fair, with names quickly going onto the list, but spaces still available.